Reading Time:
4
minutes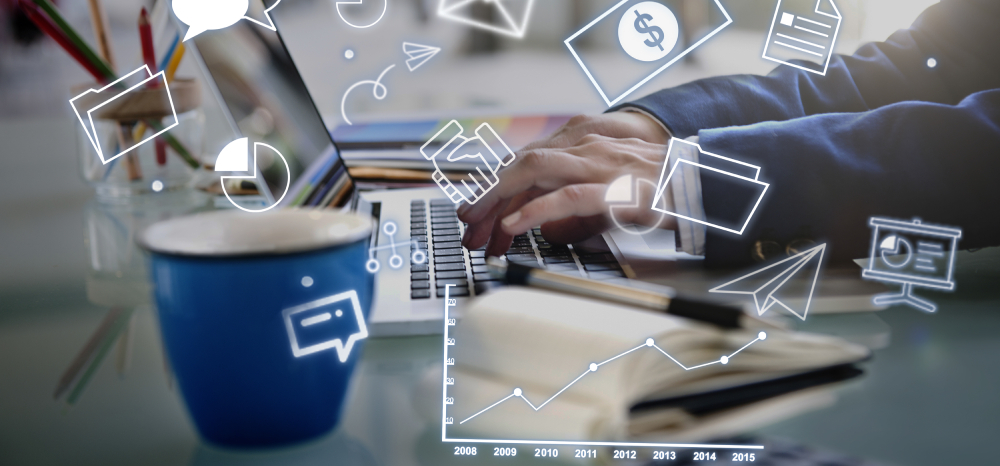 Over the years, the digital marketing space has been dominated by a few key players, namely Meta (formerly Facebook) and Google. These two companies have been instrumental in shaping the way we use the internet, from the way we consume content to the way we interact with brands. However, with the recent changes in the digital landscape, there has been a growing sentiment that Meta and Google have been used to their capacity and that it is time to shift focus to other platforms.
To understand why this is the case, it is important to look at the evolution of digital marketing. As the internet grew in popularity, companies like Google and Meta emerged as key players, offering solutions to help businesses make sense of the vast amount of data and information available online.
Google, in particular, was a game-changer, with its search engine algorithm that made it easy for users to find what they were looking for online. This, in turn, made it easier for businesses to reach their target audience through search engine optimization (SEO) and pay-per-click (PPC) advertising.
Meanwhile, Meta (then known as Facebook) revolutionized the way we interact with our social networks, connecting us with friends and family from all over the world. This created an unprecedented opportunity for businesses to reach their target audience through targeted advertising and content marketing.
However, over time, the digital landscape has evolved, and with it, the way we consume content and interact with brands. For example, the rise of mobile devices has led to a shift towards visual content, such as videos and images. This has led to the emergence of platforms like TikTok and Instagram, which have become hugely popular among younger audiences.
Similarly, the growing popularity of messaging apps like WhatsApp has created new opportunities for businesses to connect with their customers through conversational marketing. This is a trend that is likely to continue, with the rise of chatbots and artificial intelligence making it easier for businesses to automate their customer service and sales processes.
So, what does this mean for the dominance of Meta and Google in the digital marketing space? While these companies are likely to remain key players for the foreseeable future, it is clear that they will face increasing competition from other platforms.
For example, Amazon has emerged as a major player in the digital advertising space, with its advertising platform now the third-largest in the US after Google and Facebook. Similarly, Snapchat has become a popular platform for younger audiences, with its augmented reality (AR) features offering new opportunities for businesses to engage with their customers.
In addition, there is likely to be a growing focus on privacy and data protection, which could create new opportunities for platforms that prioritize these values. For example, Apple's new privacy features have been designed to give users greater control over their data, which could lead to a shift towards platforms that prioritize user privacy.
Ultimately, the way forward for digital marketing is likely to involve a more diverse range of platforms and channels, with businesses leveraging a mix of search, social, video, messaging, and other channels to reach their target audience. This will require a more sophisticated approach to digital marketing, with businesses needing to be able to navigate the complexities of multiple platforms and channels to achieve their marketing goals.
Commenting on this, Rajeev Garg, CCO, ET Medialabs, said, 'The ecosystem is evolving and a lot of things are changing. Up until now, Meta and Google used to handle 90% of the performance budgets, but now they are saturating. With iOS privacy changes coming in, Meta has less data to calculate the audience. Thereby, Meta budgets are reducing. Google has its own advantages as it has a vast ecosystem of apps and websites where it can gather its data from. But Meta & Google distribution will definitely reduce with time and it will move towards different channels.
The budgets would also be moved towards programmatic because that is a whole other game. Up until now, Programmatic has not gained that kind of significance in India, but if we talk about the US, programmatic has a large distribution of spends compared to Meta and Google. So that is one channel where the budgets will be shifted in the foreseeable future. Other channels, where the budgets will probably be directed are voucher campaigns; for example Gpay, PhonePe, etc."
In conclusion, while Meta and Google have dominated the digital marketing space for many years, the evolving digital landscape is likely to create new opportunities for other platforms.