Wondering how much are we going to cost you? Well thats a valid concern. Agency Fee Calculator (Takes less than 10 seconds)
RESULTS FOR A
HOUSE PAINTING BRAND
Conversion rate
improved by
30%
Generate Leads
Address consumers seeking further information about your offerings
Enhance the quality of customer interactions by sharing images, PDFs, or location details
Encourage the collection of consent for receiving notifications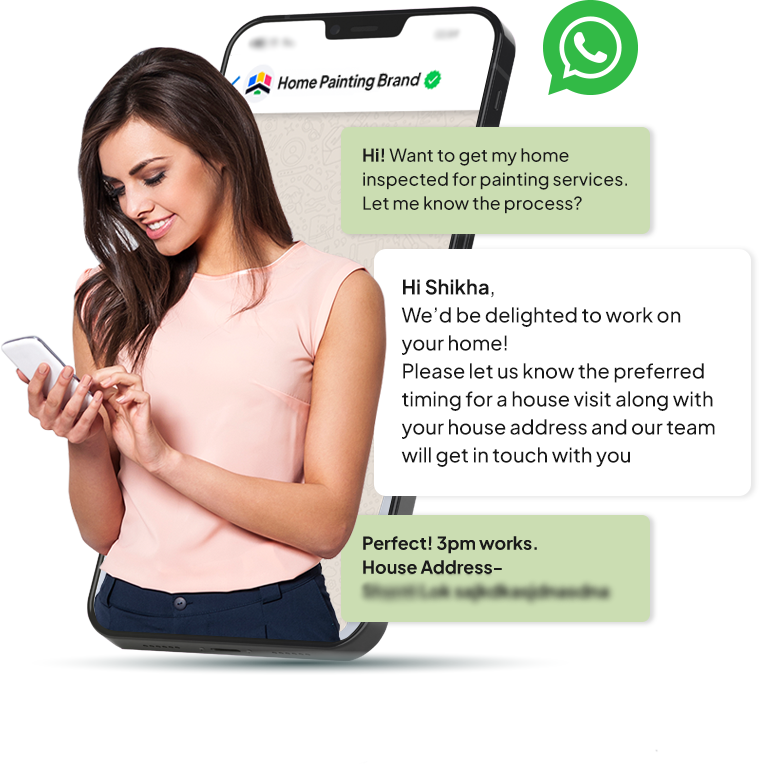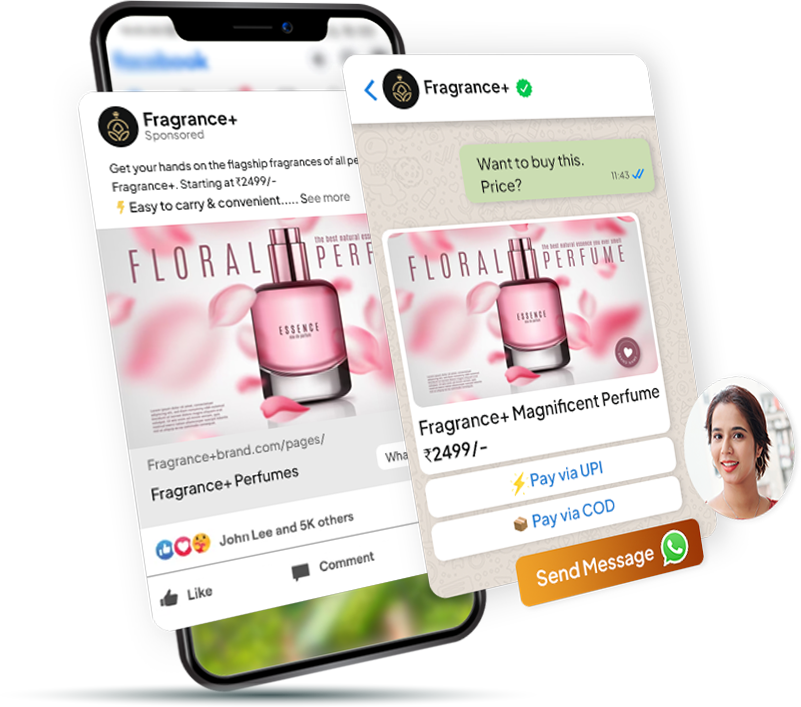 Drive Sales
Provide individualized transaction possibilities for sales requiring personalized attention and careful consideration.
Utilize interactive buttons to assist customers in making choices between various options.
Facilitate custom-tailored shopping journeys through multi-product messages and dedicated product showcase pages.
Share links to products or guide users to their carts to finalize their purchases.
Build Loyalty
Augment post-click interaction rates by incorporating multimedia content, interactive elements, and individualized suggestions through multi-product messaging.
Boost your marketing strategies using advertisements featuring distinctive promotions and innovative brand initiatives.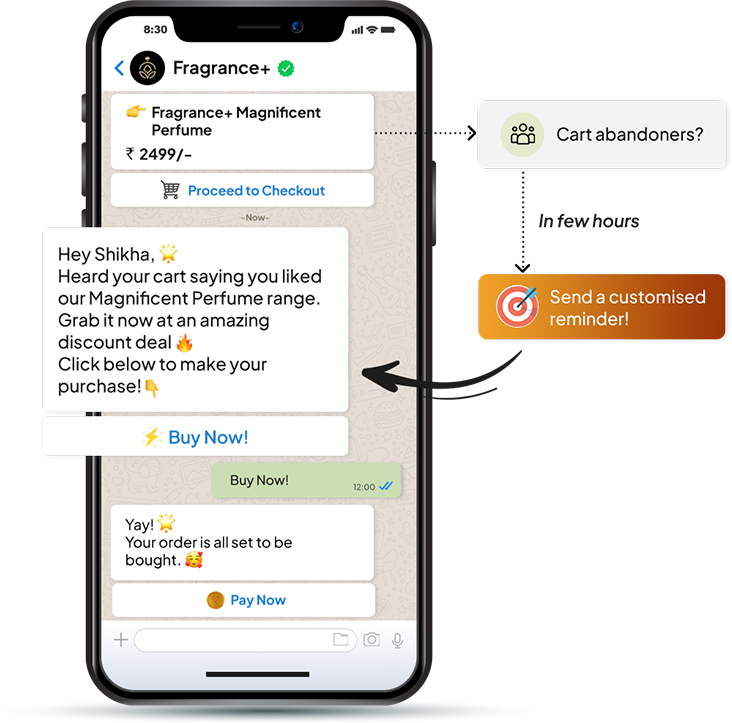 ETML's guide to excel with
Click To WhatsApp Ads
Features of CTWA with ETML
End to End Implementation:
End-to-end incorporation of WhatsApp chatbot for tailored consumer journeys with seamless conversations & easy checkout
Domain Expertise:
With our expertise in managing million $ Meta campaigns, we are the leading agency in handling CTWA campaigns in India
Data Driven Success:
Analyze, optimize and succeed with CTWA for reliable ads that provide deep level insights on consumers & buying journey
Meta's Click to WhatsApp Ads (CTWA) brought a completely new and untapped high intent audience comfortable interacting on WhatsApp with us and thus, resulting in a 30% improvement in Conversion rate at a much lower acquisition cost. With correct optimisation signals and creatives, these campaigns helped us to scale at a much faster rate when clubbed with WhatsApp Business bot implementation.
Head of Digital,
Home Painting Brand