Reading Time:
5
minutes
By Gagandeep S Bisht I Sr. Manager, Digital Branding & Communication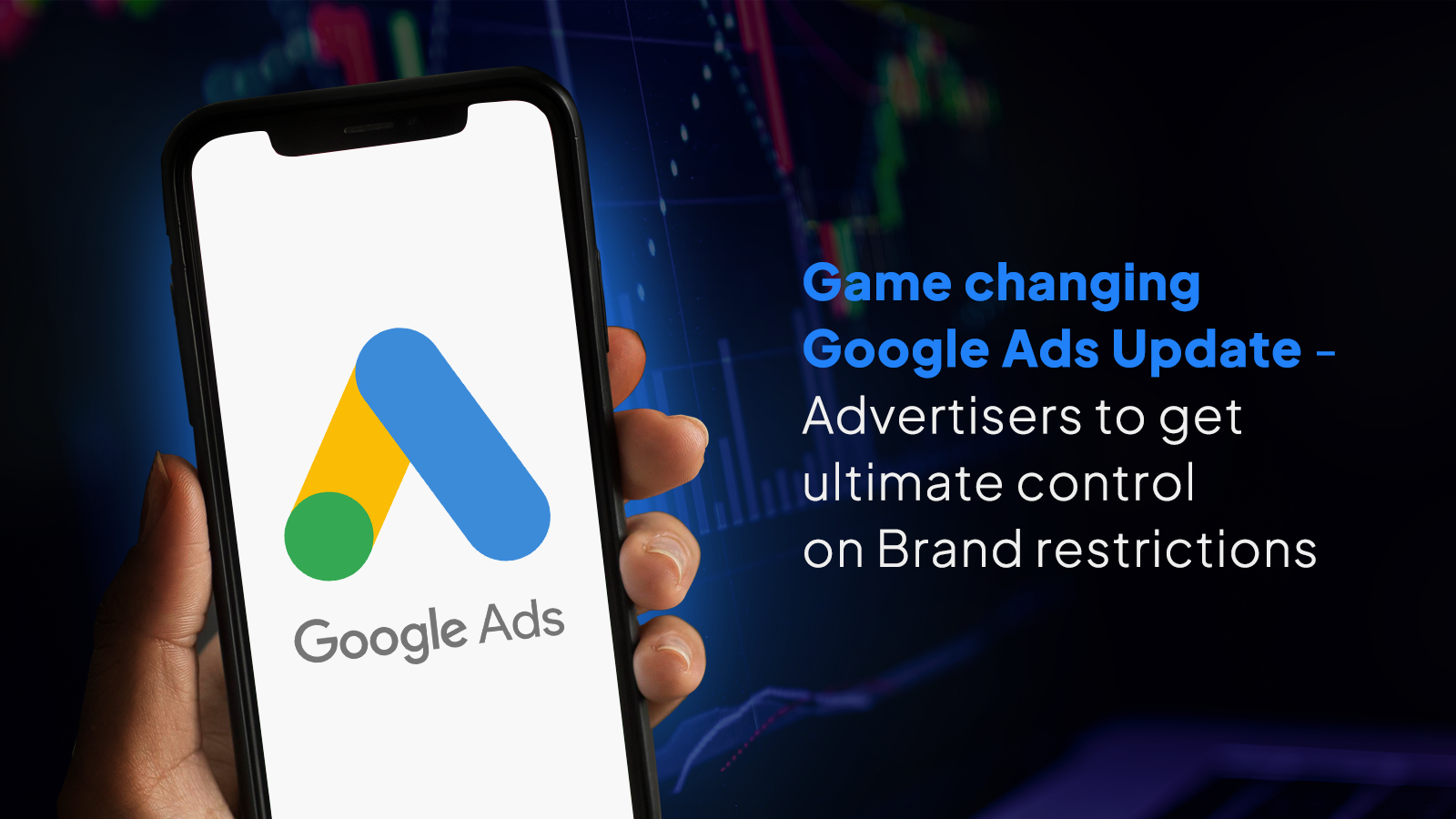 Google Ads, in its latest update, plans to provide better control to brands and advertisers over where their ads appear. This update comes at a time, especially when the role of AI has become prominent. With two new features, now advertisers will have more control over Google Ads AI with respect to the visibility of their ads and will be able to minimize breach of brand guidelines.
What's the latest update and what does it mean for advertisers?
With this latest update, brands and marketers will be able to use the below two options:
-Brand Restriction for broad in Search Campaigns
-Brand Exclusion in Pmax Campaigns
-Brand Restriction in Search Campaigns:
This latest update aims to assist advertisers who struggle to use broad matches for their brand campaigns due to non-brand related traffic & clicks. With brand keyword restrictions, advertisers can set brand terms as broad match keywords but limit their ads to show only for searches that include the brand name. This will eventually help advertisers reach a relevant audience, generate conversions, and further improve ad performance.
-Brand Exclusion in Pmax Campaigns:
This feature allows advertisers, using Pmax campaigns, to exclude specific brands from showing their ads. Marketers now get to opt out of having their ads appear on certain brands' search & shopping inventory. They now have the ability to block specific brand names, including misspellings and brand names in different languages, as well as exclude competition' brand names. Along with this, Google Ads provides a comprehensive list of major brands that advertisers can choose to exclude, and they can also request the addition of any brands that are missing from the list.
Overall these latest features enrolled by Google Ads will be beneficial for advertisers in the following ways:
-More control over where the ads will appear
-Improved Ad performance
-Reaching new audiences
-Maximizing conversion
-Meeting brand guidelines
To know ETML's guide to executing such updates effectively, Read the steps mentioned below to execute any of the two features:
How to set up Brand Restriction for broad in Search Campaigns:
Step 1: Broad match campaign setting:
Set up your campaign for brand restriction by turning on the broad match campaign setting
Step 2: Set Brand Restrictions:
Set Brand restrictions under 'more setting'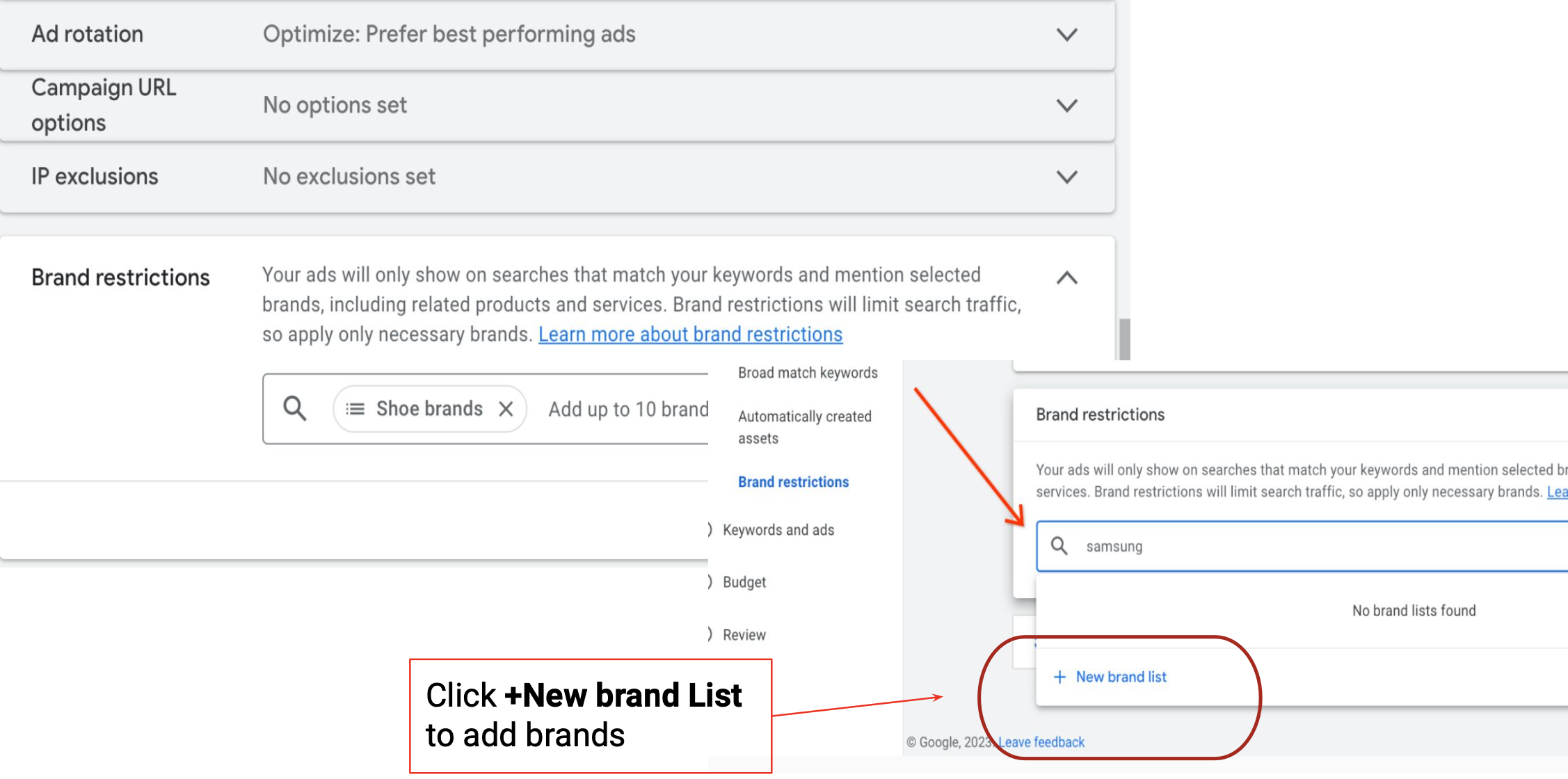 Step 3: Create and Edit your list:
Create and edit all your lists directly from campaign settings. Advertisers save the name of the list and add all brands that may seem fit. Post this click to save the brand list and close slide log.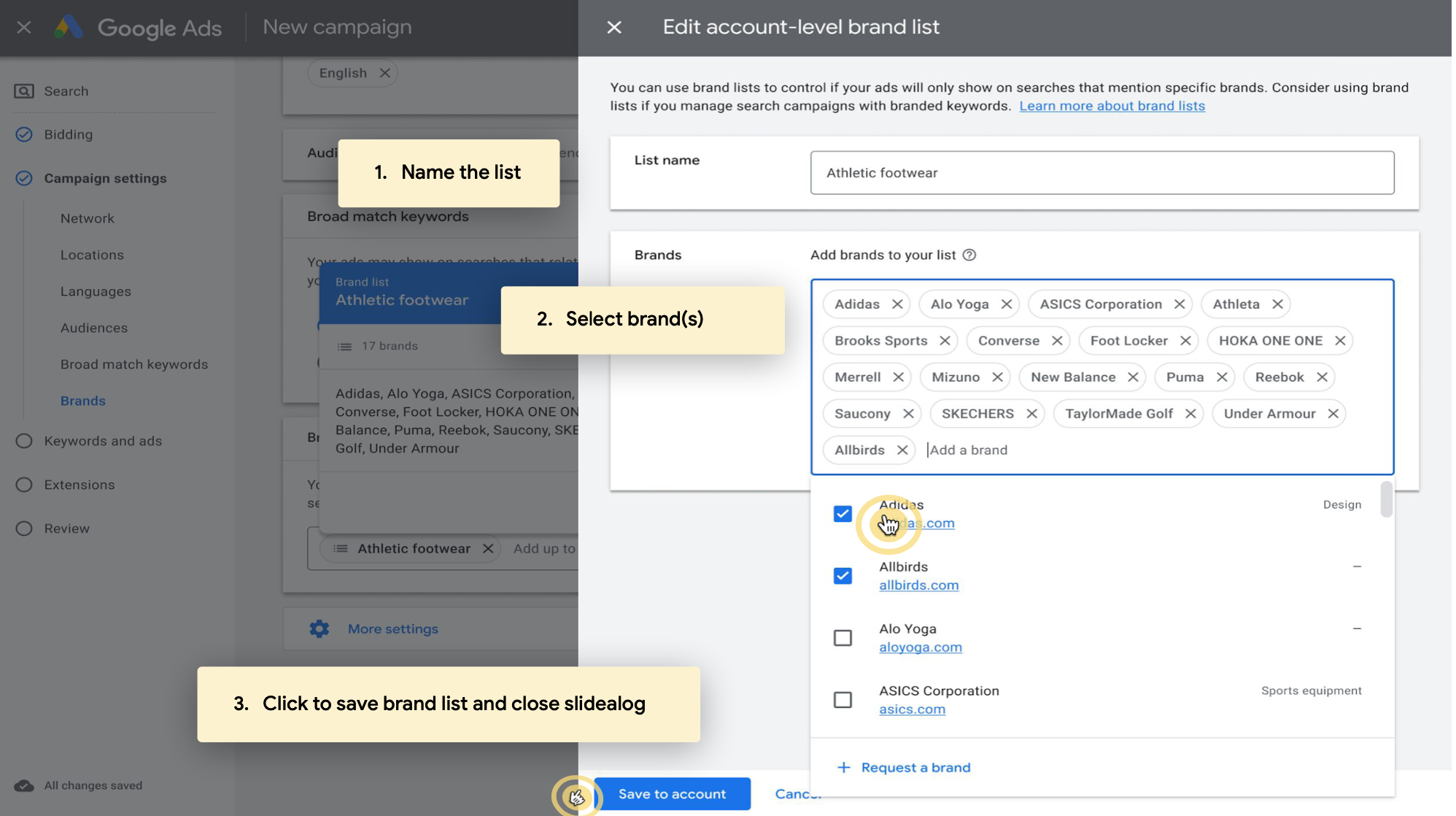 Step 4: New Brand Requests:
As per the new UI, the brand chosen will be available immediately as per the database. However, the selection will still be under review. Under review brands can still be used to set up Brand restrictions. The new brand will only be available for the requesting CID until it is approved.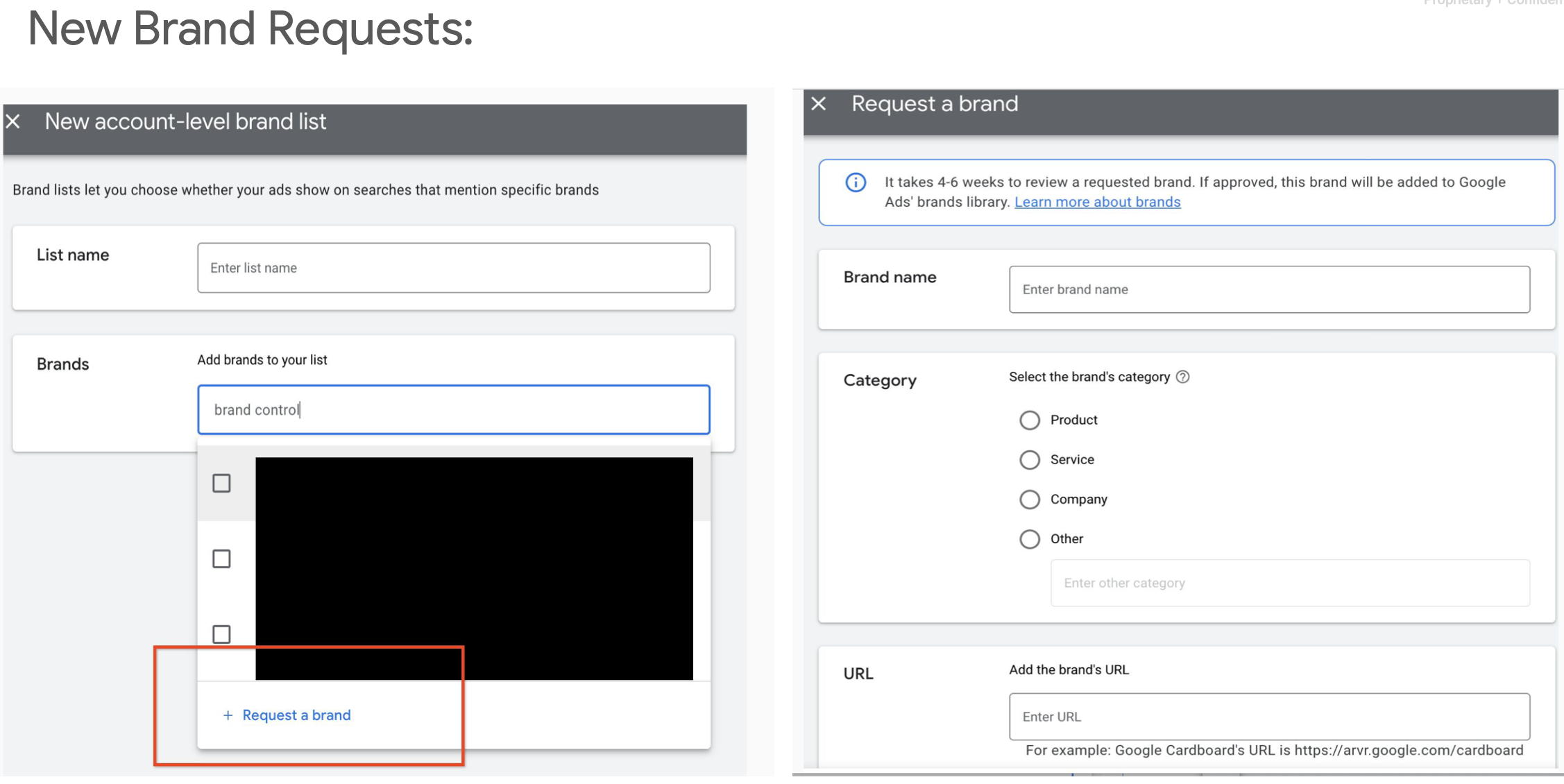 How to set up Brand Exclusions in Pmax Campaigns:
Step 1: Brand exclusions in settings:
Click on a Pmax campaign, go to settings, and scroll down until you see 'Brand Exclusions'.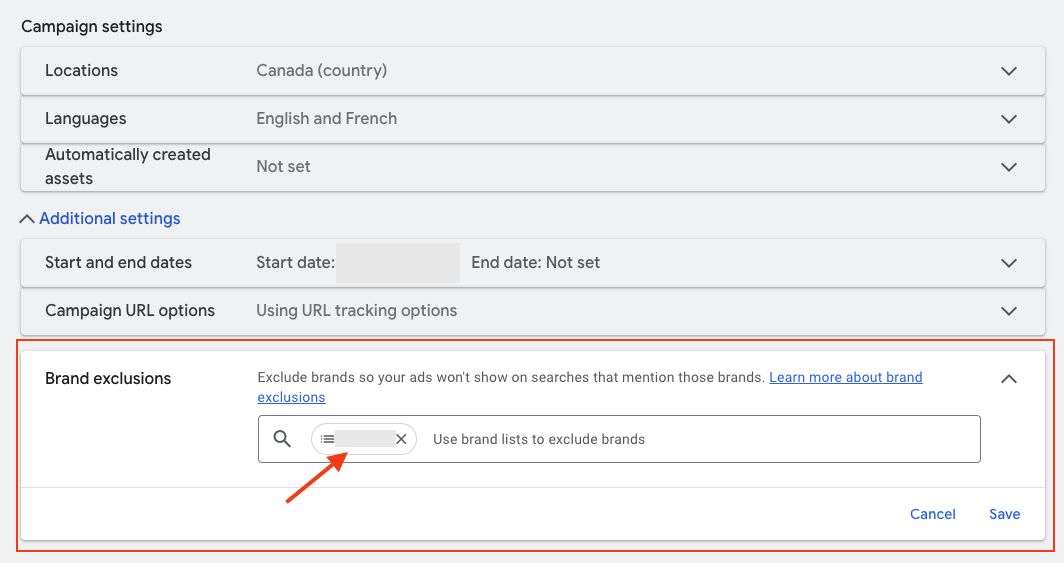 Step 2: Create New Brand list:
You can exclude brands by creating a brand exclusions list directly inside your Pmax campaign, or in the Shared Library.
Enter a list name, and add brands to your list:
If you don't see your brand name, you can request it to be added. This process typically takes 4-6 weeks to complete, so be mindful of that.

Step 3: Add Brand List to Pmax Campaign:
After you save the list, make sure you add it to the right Pmax campaign(s). You can create different lists for different campaigns, or use one across all of them.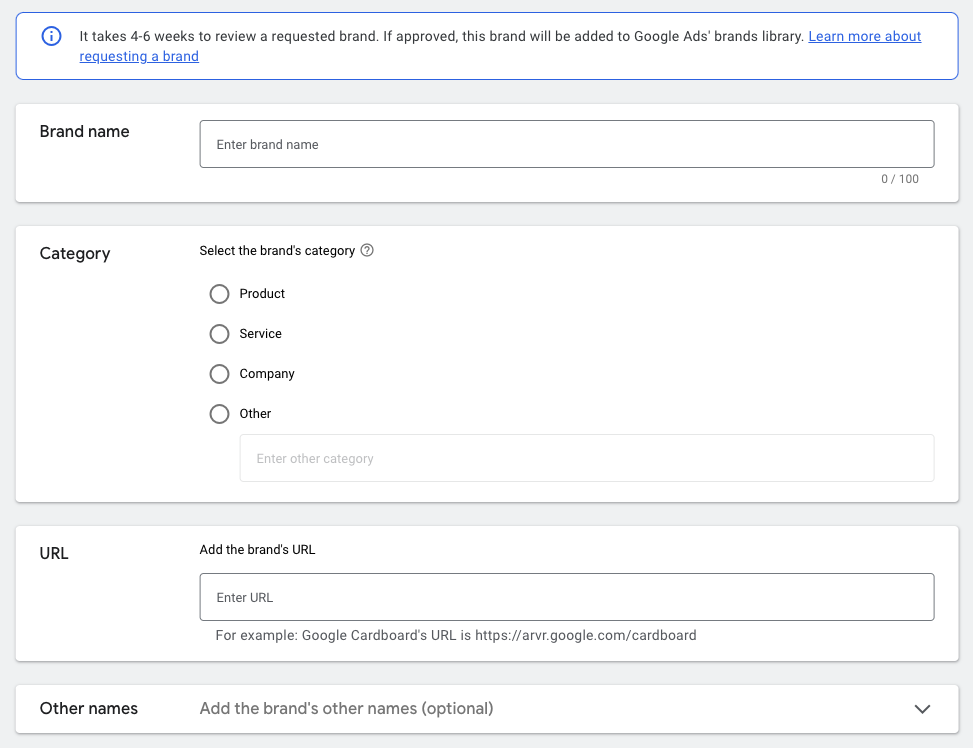 Step 4: Verify final exclusion of branded search terms:
The last step is often overlooked: after adding Brand Exclusions, you want to double-check if you no longer see any branded search terms in your Pmax campaigns.
Check this 1, 7, and 30 days after adding Brand Exclusions.
Simply go to insights > consumer spotlight > search term insights and check if you see your brand pop up under search categories.
If the 'Brand Exclusions' tab is not present in PMax campaign settings, it will roll out shortly in all accounts soon.