Reading Time:
5
minutes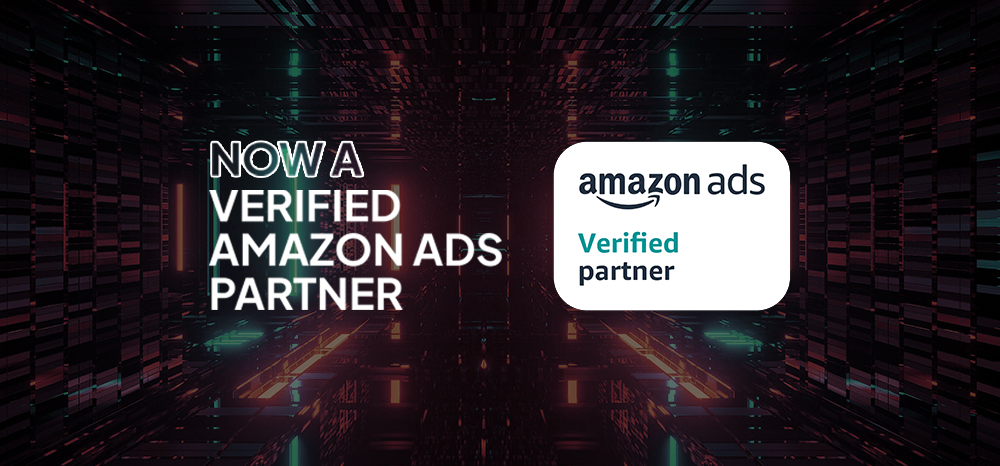 ET Medialabs, India's leading and fastest growing Growth Advertising and Analytics company for digital-first brands, has proudly declared its status as a verified partner of Amazon Ads. This notable collaboration will grant ET Medialabs' esteemed clientele unrestricted access to Amazon's advertising solutions and enable them to assess the outcomes of their promotional efforts.
With over ten years of invaluable experience, ET Medialabs have consistently transformed Market Intelligence Data into practical insights, thereby empowering strategic decision-making and fostering advancement for some of India's most noteworthy Unicorn and Digital Disruptor brands.
Why Amazon Ads?
In the vast landscape of e-commerce, it is essential for businesses to adopt effective strategies that enable them to stand out and reach their target audience. One such strategy is leveraging AmazonAds, a powerful tool that offers numerous benefits to businesses looking to maximize their online presence and drive sales.
-Direct Interaction with High-Intent Users:
One of the key advantages of utilizing AmazonAds is the ability to engage with high-intent users directly. 31% of users prefer Amazon.in as their lead starting point for online product research. By advertising on Amazon, businesses can tap into this pool of motivated buyers who are actively seeking products or services related to their industry. This direct interaction with high-intent users increases the likelihood of conversions and boosts the overall return on investment.
-Logistical Ease: Delivery Handled via Amazon:
With Amazon Ads, businesses can eliminate logistical concerns associated with product delivery. Amazon, being a renowned e-commerce platform, handles the entire delivery process, ensuring a seamless experience for both businesses and customers. This eliminates the need for businesses to invest resources in managing logistics, allowing them to focus on other critical aspects of their operations, such as product development and customer engagement.
-Unparalleled Search Dominance:
Amazon is not just a popular e-commerce platform; it is also the go-to search destination for users across various online marketplaces. When users are in search of a particular product, Amazon is often their first point of reference. This unparalleled search dominance positions businesses that advertise on Amazon in a prime position to capture the attention of potential customers. By optimizing their ads with relevant keywords and compelling content, businesses can increase their visibility and attract a significant share of the user base that relies on Amazon for their online shopping needs.
-Influencing Purchase Decisions with a Vast Brand Portfolio:
Amazon boasts an extensive brand portfolio, with hundreds of thousands of brands offering a diverse range of products and services. 38% of internet users who start their research from Amazon.in can be influenced by the brand choice. The credibility and trust associated with Amazon enhance the perception of advertised brands, increasing the likelihood of customers choosing their products over competitors. This level of exposure and brand association can significantly impact sales and contribute to long-term business growth.
Highlighting a few perks that brands can enjoy when choosing to collaborate with ET Medialabs :
-Advanced Partner Status:
ET Medialabs holds a prestigious status as an advanced partner of Amazon Ads. This recognition highlights their expertise, experience, and commitment to delivering exceptional results in Amazon advertising. As an advanced partner, ET Medialabs has access to exclusive resources, insights, and support from Amazon, allowing them to stay ahead of the curve and provide cutting-edge solutions to their clients.
-Specialized Knowledge and Expertise:
One of the key strengths of ET Medialabs lies in their specialized knowledge of Amazon advertising. Their team of experts possesses in-depth understanding and experience in navigating the intricacies of Amazon's advertising platform. Whether it's driving growth through advertising campaigns or optimizing organic listings for top search results, ET Medialabs possesses the know-how to maximize visibility and increase conversions.
-Maximum Utilization of Spend and Highest RoAS:
ET Medialabs is committed to ensuring that businesses get the most out of their advertising budget on Amazon. Through meticulous planning and strategic execution, they optimize advertising campaigns to achieve the highest return on ad spend (RoAS). By leveraging data-driven insights and industry best practices, ET Medialabs fine-tunes campaigns, targeting the right audience at the right time, and maximizing the impact of every advertising dollar.
-Tailored Strategic Advertising Campaigns:
At ET Medialabs, each advertising campaign is crafted with precision and tailored to the unique needs of the business. Their team takes the time to understand the client's goals, target audience, and market dynamics to develop a comprehensive advertising strategy. By combining creative content, keyword optimization, and precise targeting, ET Medialabs ensures that businesses achieve maximum visibility and generate meaningful engagement with their target customers.
-Intelligent Marketing Strategy: Growing the brand's share of voice on a highly competitive environment :
With a massive customer base, the Amazon platform is fiercely competitive and the most attractive marketplace for sellers. ET Medialabs is dedicated to crafting robust strategies that enable brands to achieve the highest level of growth and make a significant impact in this competitive landscape.
Additional Benefit with ET Medialabs:
By leveraging Adbytzz's integration with Amazon Ads, we can gain the ability to track and assess the effectiveness of the Amazon ads using Adbytzz's Custom Dashboards. This will allow us to analyze the results and swiftly optimize the ads to achieve a higher return on ad spend (ROAS).
Which brands should leverage from the platform?
E-commerce Brands: Any brand that operates within the e-commerce space can greatly benefit from marketing on Amazon Ads to attract potential customers who are actively searching for products in your niche.
Consumer Electronics: Brands that specialize in consumer electronics can tap into the vast customer base on Amazon. With millions of users browsing and purchasing electronics on the platform, advertising on Amazon can help these brands capture the attention of tech-savvy consumers.
Health and Beauty Products: The health and beauty industry is highly competitive, and Amazon Ads provides an opportunity for brands in this sector to stand out.
Fashion and Apparel: Fashion brands, including clothing, shoes, and accessories, can leverage Amazon Ads to showcase their latest collections and drive sales. With Amazon's extensive customer base and its reputation as a go-to platform for online shopping, fashion brands can significantly expand their reach and boost brand awareness through targeted advertising.
Home and Kitchen Goods: Brands that offer home and kitchen products, such as furniture, appliances, cookware, and home decor, can benefit from marketing on Amazon Ads.
Books and Media: With Amazon being a prominent destination for book lovers and entertainment seekers, advertising on the platform can help these brands connect with their target audience and drive sales
These are just a few examples of the types of brands that can successfully market on Amazon Ads. Ultimately, any brand that wants to expand its online presence, reach a large customer base, and boost sales can benefit from leveraging the advertising opportunities provided by Amazon.
Get your Amazon ad account audited by experts :
To ensure the effectiveness and efficiency of your Amazon ad account, it's crucial to have it audited by industry experts. Our team of experienced professionals is here to help you optimize your ad strategy and maximize your results. By clicking the link to visit our Ad Strategy Session, you'll gain access to a comprehensive audit of your Amazon ad account, tailored recommendations, and valuable insights. Visit our Ad Strategy Session now!