Wondering how much are we going to cost you? Well thats a valid concern. Agency Fee Calculator (Takes less than 10 seconds)
We are one of the top Premier Partner Agencies for both Google and Meta

Ads Automations
Access to Facebook and Google APIs enables us to automate media buying with intelligent algorithms to substantially increase ROI and successfully put ads on auto pilot with 24*7 optimization to drive the best results
Intent Based Optimization
Our algorithm discerns customer intentions by coupling psychographic and demographic information with time of day, content a person engages with, their specific interest on that page.
Cross Funnel Optimization
We compare the performances across various funnels and then split the media buying so that we get the lowest CPA. Using in-house tools we do dynamic budget allocation.
Qualitative Optimization
Our algorithms optimize with performance data, not arbitrary rules. With clear understanding of the sales feedback loop of user acquisition, engagement, CLV along with custom attribution modeling
Personalized Ads
We will be simultaneously promoting various audiences and multiple creative and will map the best performing campaign to the audience and scale on the best performing campaigns
Real-Time Reporting
Maintaining transparency, we allow our clients to track daily progress anytime by introducing live dashboards for easy access. We have designed products like Adbytzz for stitched reporting.












See how we delivered a transaction lift of 70% as we targeted and defined custom KPIs for a high-end luxury retail firm, GoodEarth!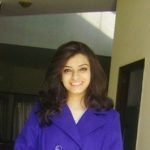 Case Studies